Specials On Dental Implants, Whitenings,
New Patient Specials & More!
With careful at-home attention and regular dental visits, there is no reason at all why you shouldn't have healthy teeth and a gorgeous smile right into your twilight years.
We know how our smiles can impact the way we feel and the way we treat others. That is why, at Bethpage Smiles, we want our patients to enjoy the best oral health. We offer clients a wide variety of dental discount specials that range from teeth whitening, dental implants, Invisalign, oral screenings, X-rays, and more!
Take a look at our budget-friendly offers and start saving:
Why Bethpage Smiles?
Great dental care is one of the most important investments you'll make in your life
With careful at-home attention and regular dental visits, there is no reason at all why you shouldn't have healthy teeth and a gorgeous smile right into your twilight years.
While the recommended frequency for dental visits, is at least twice a year, there are, of course, exceptions to every rule, and each person needs an individual schedule, depending on specific dental issues. At Bethpage Smiles, we'll believe in personalized care to ensure you the smile you deserve. We have employed the state of the art technology and skilled staff members that are experts in providing all major dental services, including cosmetic dentistry, fillings, gum treatment, teeth whitening, crowns & bridges, implants, and many other latest and proven procedures.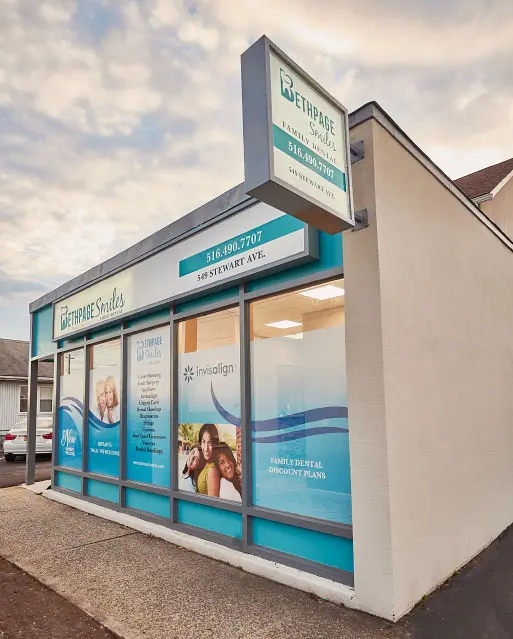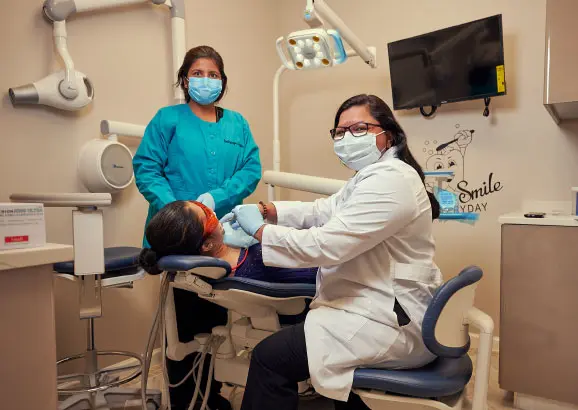 About Us
Professional Dental Care
At Bethpage Smiles Family Dental, our goal is to provide a comfortable and relaxing environment that gives you the confidence you need to seek quality dental care. We realize that a large portion of patients have dental anxiety, and we have a strong commitment to ensuring that we put those fears to rest. Along with affordable Bethpage dental care and Hicksville family dentistry, you can get cost effective solutions to take care of all of your oral health needs in one of our two convenient locations. Contact our professional Bethpage general dentists to learn more!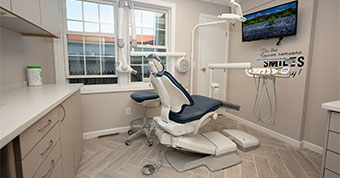 State Of The Art Installations
Our dedication to giving our patients the best family dentistry in Bethpage comes with state of the art technology that are utilized throughout the industry.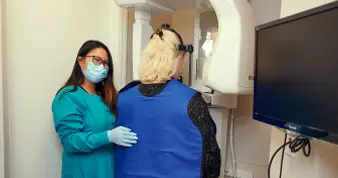 Advanced Therapies & Procedures
Trained in a wide range of advanced therapies and dental procedures, you can get quality general dental care in Hicksville or Bethpage when you visit Bethpage Smiles.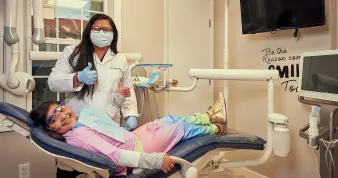 Family Care For All Ages
As pediatric dentists in Bethpage, we understand the challenges of caring for children's oral health needs, which is why we offer comforting, sensitive pediatric care at our family dental office.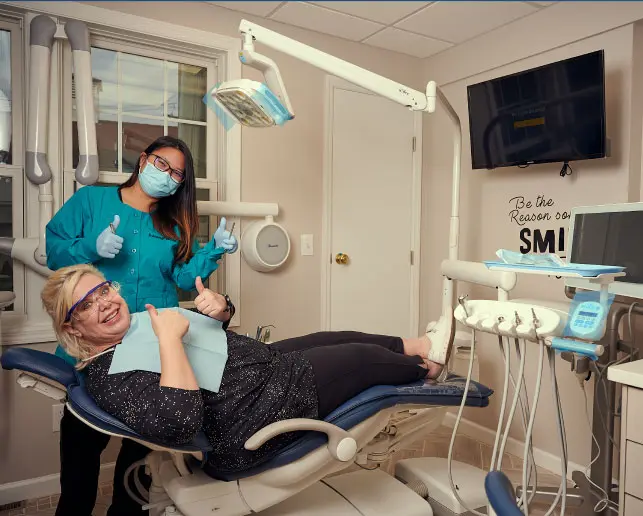 We Take Pride In Making Our Clients Happier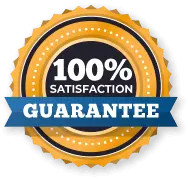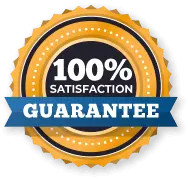 Because we want to make our patients feel more comfortable and at ease, our caring general dentists in Bethpage offer a gentle and personalized approach to ensure that all of your oral health needs are taken care of while delivering the most satisfactory results!

Affordable Dental Care

State of the Art Technology & Cutting Edge Techniques

Friendly Family Dentistry Services
Meet Long Island Dentist Dr Shah
Dr. Krupali Shah is a highly skilled general dentist, with more than 11 years of clinical experience. She graduated from the University of Illinois Chicago dental college with a DDS degree, after graduation with laurels from a premier university in India. Her skilled yet gentle hands make her an ideal blend for painless dental care.
We invite you to experience the gentle touch of Bethpage Smiles Family Dental.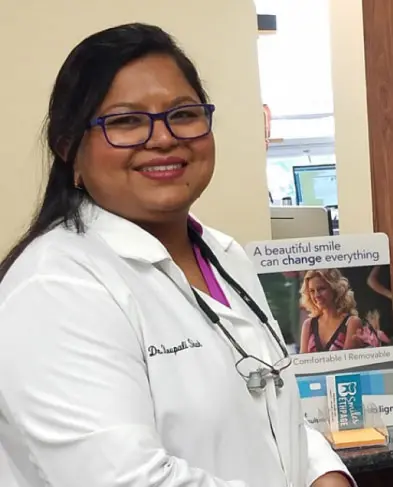 Award Winning Dental Practice
We realize the pressure faced by people in getting appropriate medical & dental health care coverage for you & your family
With our highest quality, yet cost-effective treatment options, we can provide the much-needed respite for you or your family, in need of your much required and deserved oral care. Walk-in today to avail various offers with extremely affordable payment options. More importantly, the fact that we accept most insurance plans just provides an added financial comfort for you & your family.
Dental Services
Our complete list of dental services offers patients a wide variety of dentistry treatments, oral exams, and teeth cleanings in New York so you can achieve your best smile in no time.
Take a look at our affordable dental services: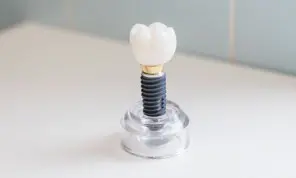 Dental Implants
Dental implants offer a natural-looking & permanent solution for patients missing one tooth, or all of their teeth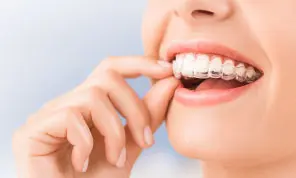 Invisalign & Braces
Our orthodontic treatments like Invisalign & Braces help improve crooked teeth, achieve a healthier bite, prevent tooth decay, reduce TMJ symptoms, and obtain a pretty smile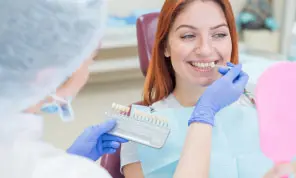 Crowns & Bridges
Our high-quality dental crowns and bridges offer natural-looking protection & replacement for decayed & missing teeth that last for many years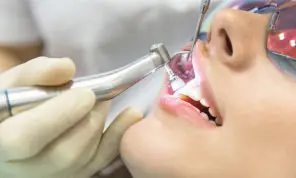 Fillings
Protect your teeth from further tooth decay with our natural high-quality tooth-colored dental fillings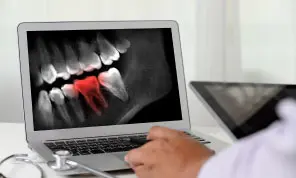 Root Canals
Not more painful than a regular filling, our endodontist will clear the infected pulp and seal it with a filling to prevent bacteria from entering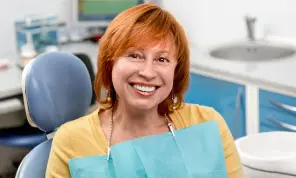 Whitenings
We offer 3 types of whitening procedures that will give you a noticeably whiter smile many shades brighter than the original
Top Rated Dentist For Cosmetic And General Dentistry
An Affordably Priced Dentist With Cost Effective Options
At Bethpage Smiles you'll find top-rated dentists for cosmetic and general dentistry. We offer clients cost-effective options on each of our treatments. We also accept most major insurances to ensure affordable solutions to each of our patients.
We Accept Most Major Insurances Including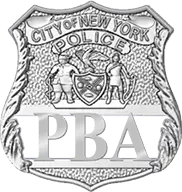 Check Out Our Blog For Info On Maintaining Healthy, Beautiful Teeth!
In Bethpage Smiles' Dental blog, we want to offer both clients and patients of every age useful dental tips, oral health information, and fun facts so they can learn more about our treatments.
Keeping Your Gums Healthy To Avoid Periodontal Disease You are [...]
Keeping a White Smile By Avoiding Tooth Staining Agents You [...]
Hicksville Dentist Office
120 Bethpage Rd, Suite 310,
Hicksville, NY 11801
Bethpage Dentist Office
549 Stewart Ave,
Bethpage, NY 11801
Please Ask For In-House

Discount Plan!