Gum Scaling & Root Planing: The Benefits Of Deep Teeth Cleanings
New York's Leading Dentists In Periodontics Explain The Advantages Of Gum Therapy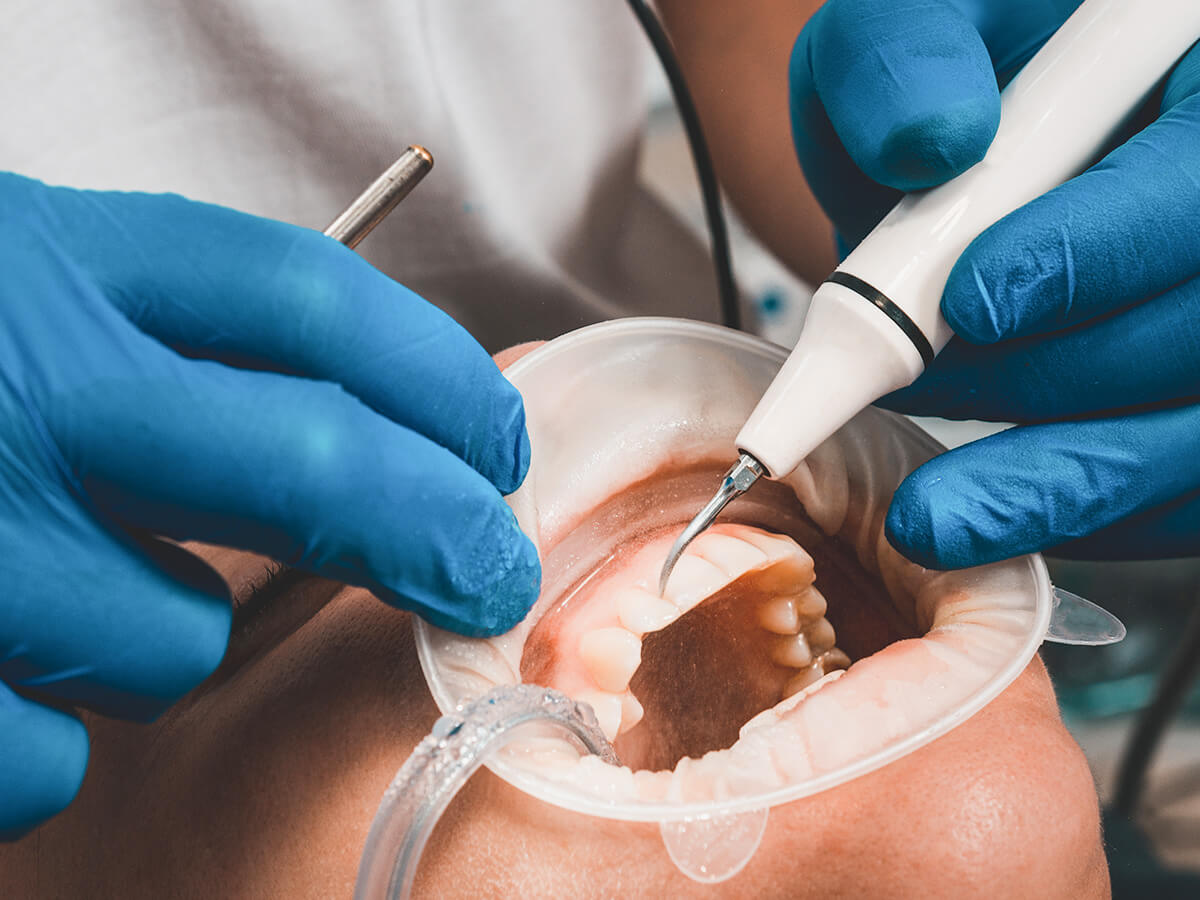 When you see your dentist for your routine appointment, they may say that you need to have gum scaling and root planing. This means that they are going to be going under your gum line to remove tartar and plaque since you may have gum disease, which is also known as periodontitis. When they regularly clean, they only stay above the gums, but there are things that happen that necessitate that they clean under the gum line. They also smooth out the roots of your tooth.
You don't have to wonder about deep cleanings anymore. New York's leading dentists in periodontics explain the advantages of gum therapy.
When Should I Seek a Deep Teeth Cleaning From a New York Dentist?
Your Bethpage dentist will tell you if you need to get a deep teeth cleaning, but there are some things that you should look out for at home that can point to your having periodontitis. If you see them happening, don't hesitate to make an appointment as soon as possible so that they can rectify things before a bad infection sets in and gets out of control.
Your Gums Are Starting To Pull Away From Your Teeth
When this happens, it can increase the sensitivity of your teeth to hot and cold drinks. This is because the root of your tooth is getting exposed
The Tartar On Your Teeth Has Spread To Your Roots
This is another big sign that you need to have a deep cleaning. Your New York dentist will measure how deep the pockets are in your mouth and if they are larger than four millimeters, then it is definitely a sign that the tartar has progressed under the gumline and toward the roots. If left unchecked, it can lead to lost teeth and even bacteria making their way into your bloodstream.
Your Gums Are Bleeding Or Swollen
While bleeding and swollen gums can be indicative of gingivitis, which is the only gum disease that can be reversed with a renewed focus on brushing and flossing.
Why Scaling & Root Planing Are Beneficial For Patients With Periodontal Disease
Reduced Risk Of Periodontitis Progressing
This is the main goal, since once it has set in, it cannot be reversed. The deep cleaning is intended to halt its progress before it rapidly worsens and causes many other problems. The earlier that they catch this, the better off you will be. If it has reached a certain stage, then oral surgery would be the next step.
Better Oral Health & Hygiene
Once you have had the deep cleaning and it has been proven that it did work, then you will have to keep it up afterward. That means that you have to maintain a strong brushing and flossing schedule. Brush twice a day for two minutes at a time and be sure to floss at night before bed. Mouthwash can help too. You need to keep up with your twice-yearly dental visits.
Scaling & Root Planing Can Make Your Smile Look More Attractive
A deeper cleaning is something that can show off your teeth. There won't be any plaque or tartar for people to see when you smile. That can boost your confidence and improve many facets of your life.
Is Scaling & Root Planing Painful?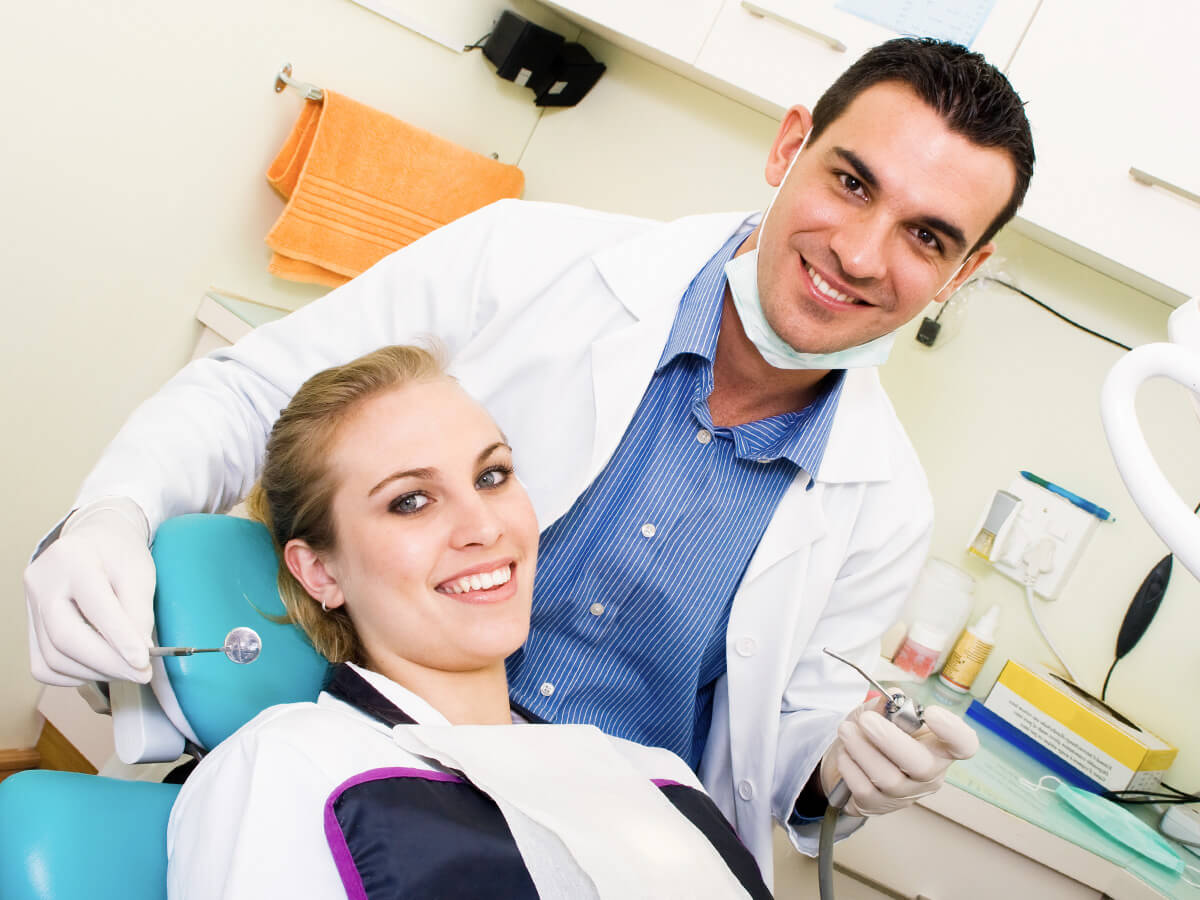 The scaling and root planing procedure is not a painful one since the dentist will apply a local anesthetic to the area to ensure that you do not feel anything. There will be some discomfort after the anesthetic wears off, but it is fairly short-lived and healing usually occurs very soon.
As far as antibiotics go. It depends on the state of your teeth when you come in for the gum scaling and root planing. If there is an infection that they are worried about, then you will likely need to either use an antibiotic mouthwash or apply medication.
A good amount of people have some form of gum disease, so this is not an uncommon procedure. Once it has been diagnosed by your dentist, the scaling and root planing should be done quickly so that you can regain your great smile and not spend more time in the dentist's chair than you have to. Then you can go back to enjoying life.
Contact Experienced Teeth Cleaning Dentists In Bethpage, NY
Do you have gum disease? Contact professional teeth cleaning dentists in Bethpage, NY. Come see Dr. Krupali Shah at Bethpage Smiles. She will do a thorough deep cleaning to ensure that your oral health is restored to its previous peak. Give her a call today to make an appointment: 516-822-6659.
This guest post is courtesy of Dr. Bernard Fialkoff, who services patients in Bayside, NY.

Bethpage Smiles Family Dental – Dr. Krupali Shah
120 Bethpage Rd suite 310,
Hicksville, NY 11801
Phone: (516) 822-6659