Special Deals On Teeth Whitening, Dental Implants, New Patient Specials & More!
Are you a Levittown resident who is looking for a family dentist? Dr. Krupali Shah and the staff at Bethpage Smiles would gladly welcome you as a new patient. We do everything from general dentist work like routine checkups and cleanings to cosmetic work like dental implants and teeth whitening. It is our goal to give you the most healthy teeth and gums and smile that you have ever had. You will be treated warmly from the second you come into the door to when your appointment is over. Contact us today for an appointment!
Why Bethpage Smiles?
Choosing An Experienced Dentist Near Levittown Is An Investment For The Whole Family
You should strongly consider bringing your family to a family dentist office. Why is that? Several reasons. The first one is that it is convenient. You can schedule several appointments in a row to not have to worry about running between dental offices. Also, everyone's dental records will be under the same roof. That means that they can send anyone's records to a specialist if needed.
The best reason though is familiarity. Your family will grow up seeing the same dentist over the years. That way, their brushing and flossing patterns will be apparent to the dentist. There will not be any constant refreshing a new dentist's memory of their dental history. Dental visits will be easy since everyone will know each other over the years.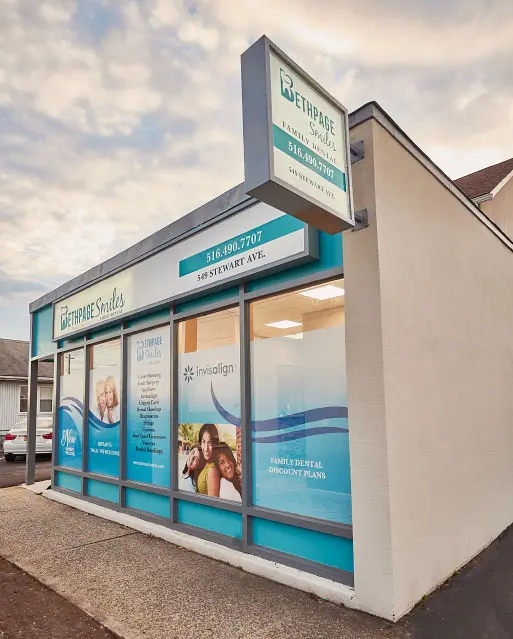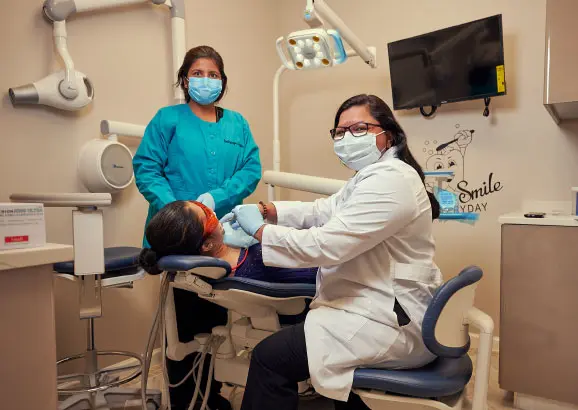 About Us
High Quality Dental Care Near You
Whether you are looking to have your teeth cleaned or to see one of the best cosmetic dentists in Levittown, come to Bethpage Smiles. You will be in excellent hands – our staff can do everything from deep cleanings for gum disease to giving your teeth the exact shade of white that you want them to be.
The experienced dental team at Bethpage Smiles knows just what to do to ensure that every dental visit goes smoothly. We can also offer the best tips for you to take care of your teeth when you are at home. That way, you can have a great oral hygiene routine.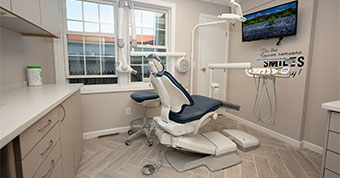 State Of The Art Installations
Bethpage Smiles has the most up-to-date dental technology available to make visits smooth.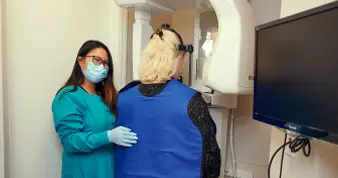 Personalized Therapies & Dental Procedures
Each person's mouth is different. Your Levittown dentist will customize a plan for you and your teeth and gums.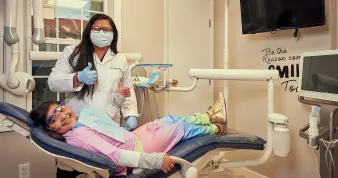 Dental Health For All Ages
The family dentist services at Bethpage Smiles is for all ages. Everyone deserves a healthy mouth.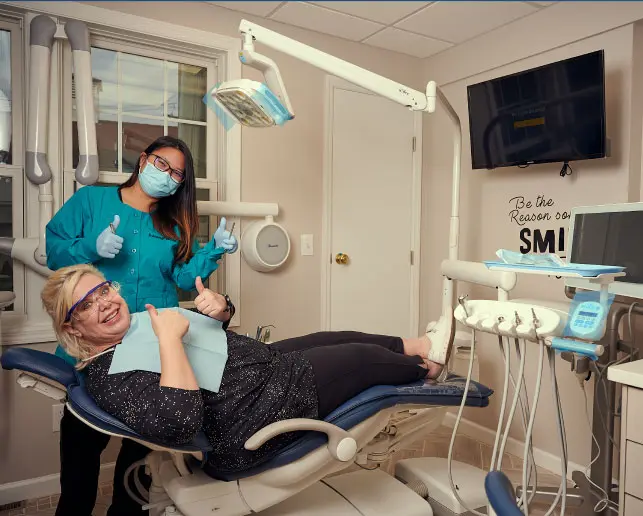 Our Client's Satisfaction Makes Us Proud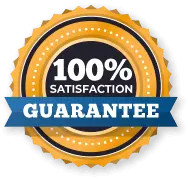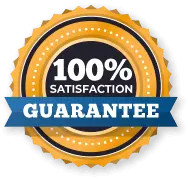 The goal at Bethpage Smiles is to make sure that every patient is happy with the work that we have done on them. Our staff will do everything that they can to ensure that. The main idea is to put them at ease from the very beginning. Then the dental visit will go much more smoothly. Take a look at all the rave reviews for the Levittown office.

Our Services Are Affordable

Our Dental Equipment Is State of the Art

Our Staff is Family Friendly
Dr Shah Is Long Island's Most Trusted Family Dentist
You want a dentist that you can rely on to give you the best service. Dr. Krupali Shah is that dentist. She can provide you and your family with excellent dental care. Families all over Long Island highly recommend her – they consistently rave about her demeanor and the work that she does. It is her goal to make sure that every dental visit goes smoothly and she can do the same for you and your family if you come to our Levittown office.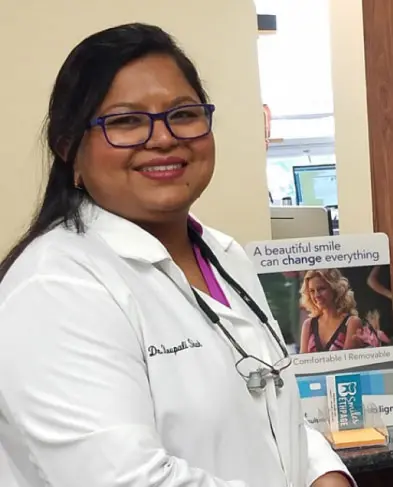 AFFORDABLE & EFFECTIVE DENTAL CARE NEAR LEVITTOWN
Dental Services Near Levittown
The staff at Bethpage Smiles have studied extensively for all kinds of dental procedures. You can feel secure in knowing that we are more than qualified to do whatever one you have chosen for your teeth. Make an appointment today!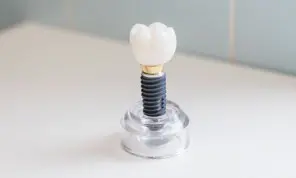 Dental Implants
Whether you have lost one or several teeth, dental implants make an excellent tooth replacement. They act like normal teeth.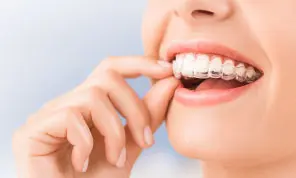 Invisalign & Braces
Want a straight smile? You can get them with braces or with discreet Invisalign teeth aligners.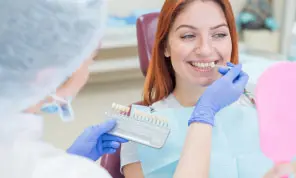 Crowns & Bridges
Want to protect or replace missing teeth? Getting a crown or a bridge can make that an easy thing to do.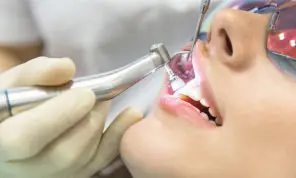 Dental Fillings
Dental fillings are the easiest way to fill a small cavity. It is a very routine dental procedure.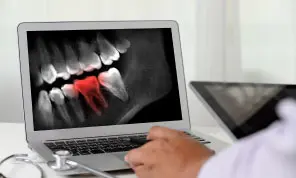 Root Canal Therapy
Advances in dental technology have made this an almost painless experience. Your Levittown dentist will drill a hole and remove the root and pulp.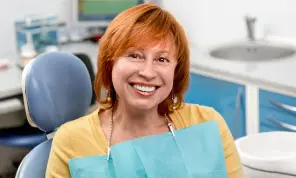 Teeth Whitening
You want to have a white smile fast? Come in to Bethpage Smiles where the staff can give you that.
Highly Qualified Dentist Specialized In Cosmetic & General Dentistry
COMPREHENSIVE DENTAL HEALTHCARE COVERAGE FOR YOU & YOUR FAMILY
Dr. Shah and the staff at Bethpage Smiles will work with you and your budget. They take many different kinds of dental insurance. While you are a patient, we will ensure that your teeth and gums are the healthiest that they can be and perform any necessary procedures to help you get there. Your oral health will be well-provided.
We Accept Most Major Insurance Companies Including: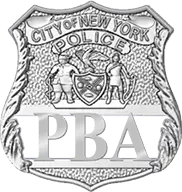 Read Our Blog To Keep A
Healthy & Beautiful Smile
You can learn a lot about how to keep your oral health at its peak. The Bethpage Smiles blog has information on everything from how to properly brush and floss to whether you should get dentures or dental implants.
Keeping Your Gums Healthy To Avoid Periodontal Disease You are [...]
Keeping a White Smile By Avoiding Tooth Staining Agents You [...]
Hicksville Dentist Office
120 Bethpage Rd, Suite 310,
Hicksville, NY 11801
Bethpage Dentist Office
549 Stewart Ave,
Bethpage, NY 11801
Please Ask For In-House

Discount Plans Available for You!