During this pandemic, people have been staying home for quite some time, more than most people have ever, thanks to COVID-19. It seems like the days blend right into each other and the exact time of day can sometimes feel hazy. That can then make it easier for people to stop doing things that are healthy, like exercising. We can't neglect our teeth and gums, though – once we've grown all our adult teeth, we want to keep them for as long as possible. We don't want to lose them, or have to go out to the dentist in the midst of all this due to pain and abscess, right?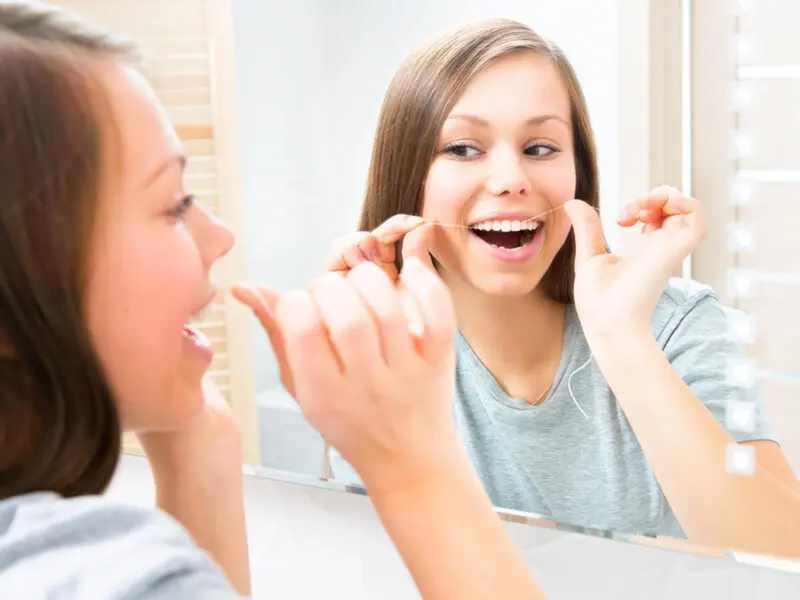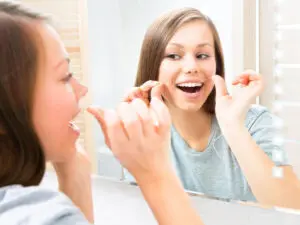 Fortunately, taking care of our teeth does not require anything that is not possible due to PAUSE and COVID 19. Below is a list of things we can do regarding maintaining our oral health and is not a long one:
Brushing
Flossing or water pik
Mouth wash
How Long Should I Brush My Teeth?
Think in terms of number two here. You need to brush your teeth for 120 seconds… or two minutes and two times a day. It's fine if you brush your teeth one-handed, though, with one toothbrush, preferably an electric one. Talk to your dentist before you buy an electric toothbrush to see which brush suits your needs. Don't brush too hard, since that will irritate your gums.
How Many Times Should I Floss? 
Flossing should be like your daily vitamin. You do it once a day, preferably at night before bed. That way, you won't have any food particles lingering in there overnight. Don't be fooled into thinking that an electric toothbrush will be enough to get rid of everything. There is food that can get stuck between teeth that the brush won't get. There is no need to panic if there is a little bit of blood at first, especially if you haven't flossed in a bit. If your gums bleed even when using correct technique, it is probably because they need more care. So, stick with it and call your dentist to help get them healthy.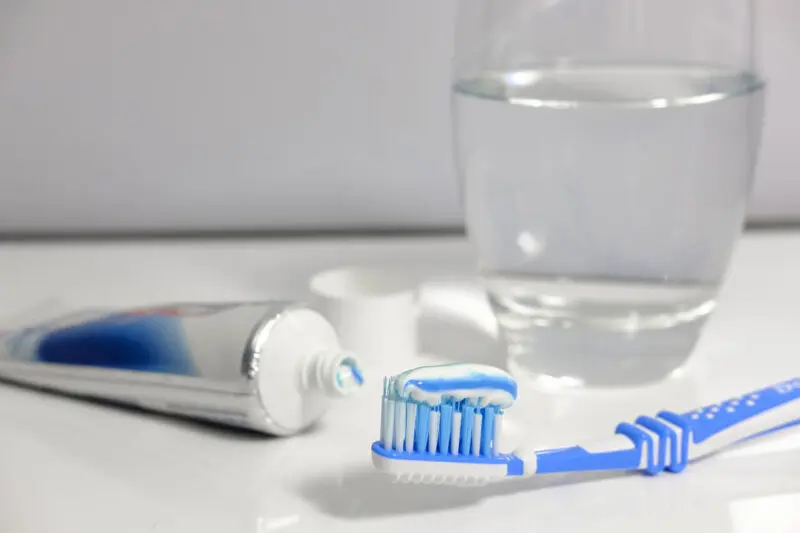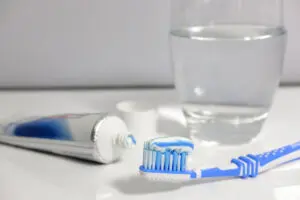 What Is The Right Kind of Toothpaste?
Whether you're in a store or decided to look up toothpaste on a shopping site like Amazon, there are a remarkable number of ones to choose from. Don't pull your hair out about deciding on one – just make sure that there is a seal of approval from the American Dental Association (ADA). There may be ones that are tailored to your situation, like sensitive gums. Just make sure there is fluoride in it and you will be in good shape.
What Is the Right Mouthwash?
The same sense of possibly being overwhelmed can apply to pick out a mouthwash. So many types and flavors… Like the toothpaste, you can just look for the ADA seal and go from there. Make sure that you follow the directions closely and do not, repeat DO NOT, double-up on doing it before a dentist appointment. You run the risk of drying out your mouth and that will be easily spotted by your dentist or hygienist.
How Often Should I Change My Toothbrush?
You need to closely monitor the look of your toothbrush. Is it getting frayed like your cat is chewing on it at night? With proper care, you should be changing your toothbrush every three months, but if it starts to look worse due to wear earlier, then replace it sooner.. If you don't, you run the risk of having an ineffective toothbrush, which will lessen the quality of your oral health.
Quitting unhealthy habits like smoking, will also help with getting your gums and teeth healthier, since these habits decrease your saliva and that can make for a dry mouth and a haven for bacteria to breed. As a result, it can attack your enamel and cause cavities. Chewing tobacco, which can cause oral cancer, should be avoided. Don't consume a lot of sugary foods too – those can damage your teeth. Have them in moderation instead. Eat healthy foods rich in calcium, phosphorus, and vitamin C. https://www.cdc.gov/oralhealth/basics/adult-oral-health/tips.html
For detailed brushing guide please click the link below:
https://www.mouthhealthy.org/en/az-topics/b/brushing-your-teeth
Or watch the video below:
Hopefully, things will resume soon, including regular dental visits. But in the meantime, it is very important to have everything maintained well so that everything is in great shape when it is that time. By doing the above, we minimize any risk of an emergency dental visit.
Dr. Krupali Shah and the staff at Bethpage Smiles Family Dental are looking forward to helping their patients have the healthiest teeth and gums possible in both good times and bad. They are available for emergencies or questions via phone every day and on a limited in-office schedule. Give them a call to set up an appointment for when things open up again – 516-822-6659.
Published by:
Bethpage Smiles Family Dental – Dr. Krupali Shah
120 Bethpage Rd suite 310,
Hicksville, NY 11801
Phone: (516) 822-6659